Featured News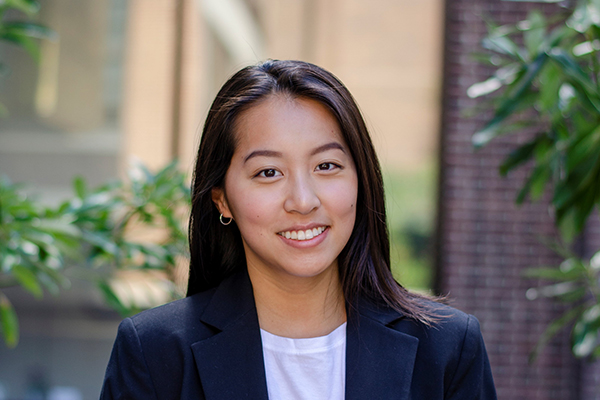 Sharon Kuo Receives Inaugural Madison 'Maddie' Magee Award for Undergraduate Excellence
Sharon Kuo, a graduating senior in Mechanical Engineering and Applied Mechanics (MEAM), is the inaugural recipient of the Madison "Maddie" Magee Award for Undergraduate Excellence.
Kuo, who is also minoring in Mathematics, comes to Penn from Taipei, Taiwan. Her interests within her major include mechanical design and product design, and she is passionate about space exploration and advancing human spaceflight. READ MORE
Who, What, Why: Devin Carroll and his robot made of tree branches
Devin Carroll, is an eighth-year Ph.D. candidate in MEAM and works with Asa Whitney Professor Mark Yim in the ModLab, where they develop modular robots, which are made of multiple subunits that can be assembled and reconfigured to do a variety of tasks. Carroll's latest device is a motor-powered robot comprised of sticks and strings.
Carroll is also known for building the first ever "Icebot", which landed a Guiness World Record in 2022. Carroll is set to speak at this year's TEDxPenn event on Saturday, April 1, 2023. READ MORE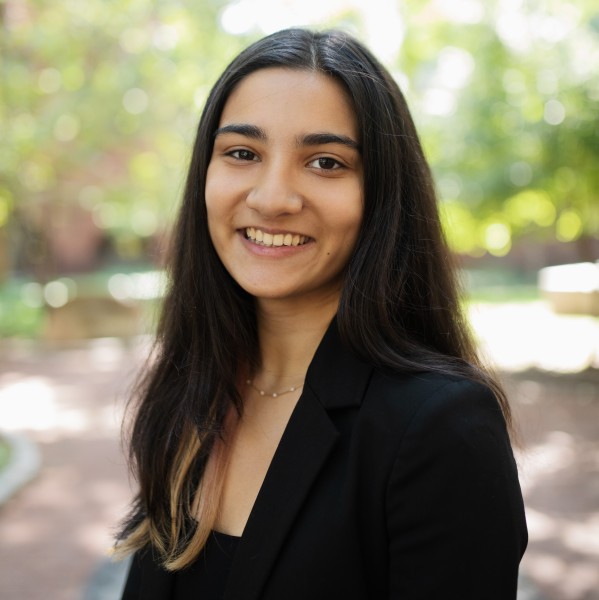 The Brooke Owens Fellowship: Empowering Women in Aerospace
Ananya Malhotra, a junior studying Mechanical Engineering and Applied Mechanics has been awarded a Brooke Owens Fellowship! This fellowship recognizes young women and other gender minorities with a passion for aerospace and aims to provide them with career opportunities and guidance from successful women in the industry.
In her interview, Ananya shared her childhood dream of becoming an astronaut and her love for robotics, math, and physics. She expressed her excitement for the chance to work at Blue Origin, one of the most innovative companies in the aerospace industry, and to gain hands-on experience alongside some of the brightest minds in the field. READ MORE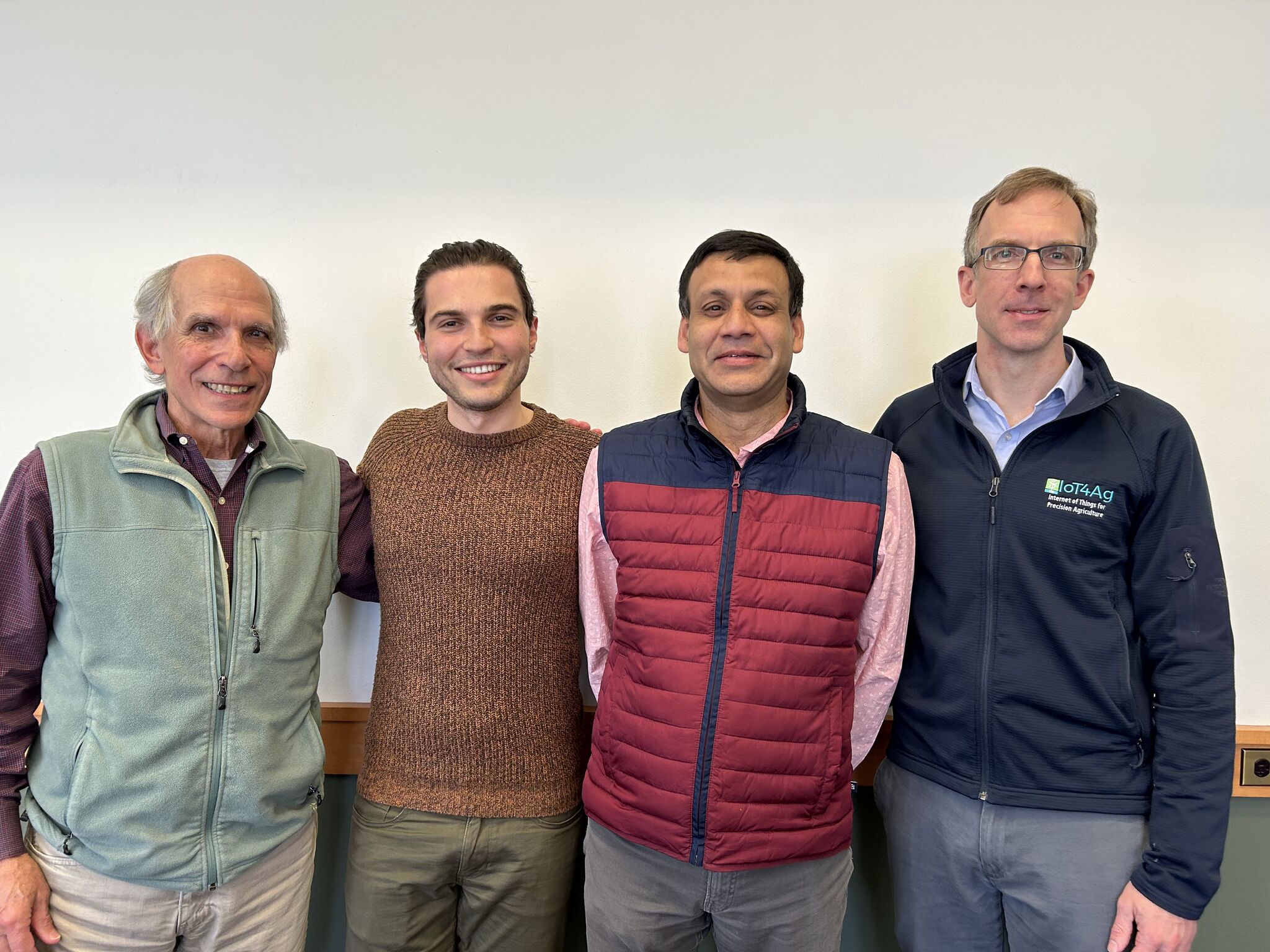 2023 John A. Goff Prize Awarded to Konstantinos Garyfallogiannis
Congratulations Konstantinos Garyfallogiannis, the 2023 recipient of the John A. Goff Prize.
Garyfallogiannis (second from the left) has been working on solid mechanics, particularly network materials including hydrogels and blood clots and is co-advised by John Bassani and Prashant Purohit.
"He's done a great job of looking into the analysis of [hydrogel] problems with cracks, and doing finite analyses and large deprivation analyses. It's a terrific thesis that is under way and it's been great to work with [him]," said Bassani.
This prize is awarded annually to a graduate student in the Department of Mechanical Engineering and Applied Mechanics who has been selected by the faculty on the basis of criteria of scholarship, resourcefulness, and leadership.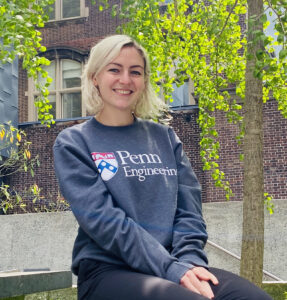 Announcing the Madison 'Maddie' Magee Award for Undergraduate Excellence
We are proud to announce that the Madison "Maddie" Magee Award for Undergraduate Excellence has been endowed in perpetuity to honor the memory of Madison "Maddie" Magee, a 2021 graduate who passed away while hiking the Pacific Crest Trail in 2022.
Maddie graduated with both a bachelor's degree in Mechanical Engineering and Applied Mechanics (MEAM) and a master's degree in Penn Bioengineering (BE) and went on to work in the Integrative Baseball Performance department of the Philadelphia Phillies. Maddie is remembered as a dedicated and passionate student who brought energy and spirit to everything she did.
The award, made possible by over $50,000 in donations from 130 contributors including the Philadelphia Phillies, will be given to Penn Engineering seniors who exemplify Maddie's energy, enthusiasm, and excellence.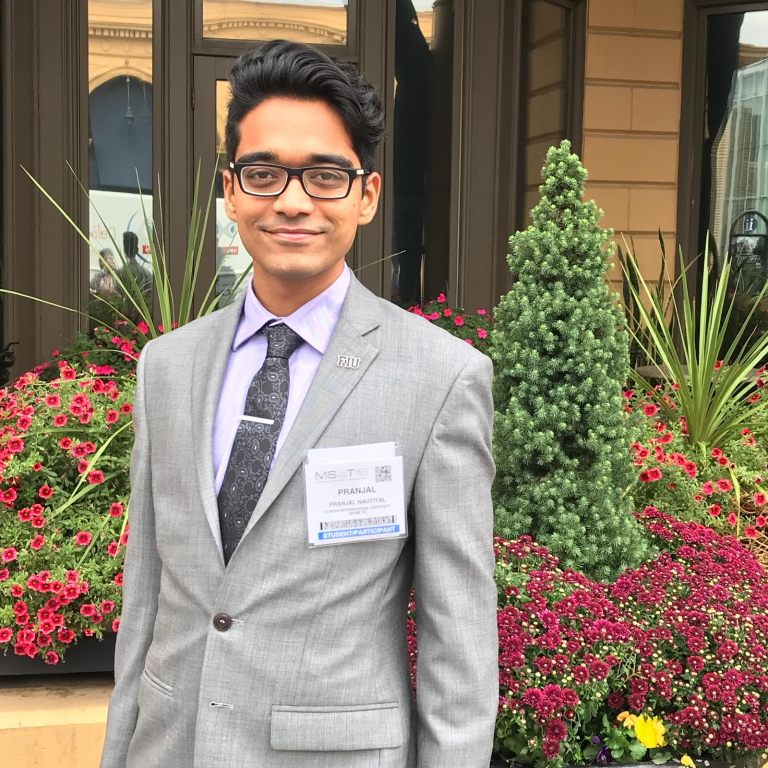 Pranjal Nautiyal Receives Pair of Scholarly Honors
Pranjal Nautiyal, postdoctoral associate in the Carpick Research Group with Principal Investigator Robert Carpick, has received an Early Career Award from the STLE – Society of Tribologists and Lubrication Engineers and has been named to the 2023 class of Senior Members of the National Academy of Inventors (NAI). These accolades recognize Nautiyal's technical achievements and their impact on society at large.
As an STLE member, Nautiyal is one of many experts who research, develop and market the methods and products that make industry more successful and that enhance the well-being of people worldwide. As an NAI Senior Member, Nautiyal has demonstrated success in patents, licensing and commercialization and has produced technologies that have brought, or aspire to bring, real impact on the welfare of society. READ MORE
Announcement
Highlights from 2022 | MEAM
We are excited to share with you a "Year in Review" highlighting of some of the amazing research and achievements accomplished in MEAM in 2022. The MEAM community is remarkable and pushed the boundaries of what was thought possible in 2022. To those faculty, students and professionals who contributed to these advances, we would like to extend a heartfelt thank you.
We are grateful to all of the organizations and institutions that supported this research and provided the resources and opportunities for these achievements and discoveries to be realized. Your support is crucial.
Thank you for all that you do to support MEAM @ Penn. We look forward to sharing more exciting developments with you in the year ahead.
Welcome!
Welcome to Mechanical Engineering and Applied Mechanics (MEAM) at Penn! We are a vibrant, dynamic, diverse, and interactive community. We focus on our high-caliber undergraduate and graduate programs, which combine rigorous education in the fundamentals with hands-on projects and research into novel problems and advanced applications.
Learn More