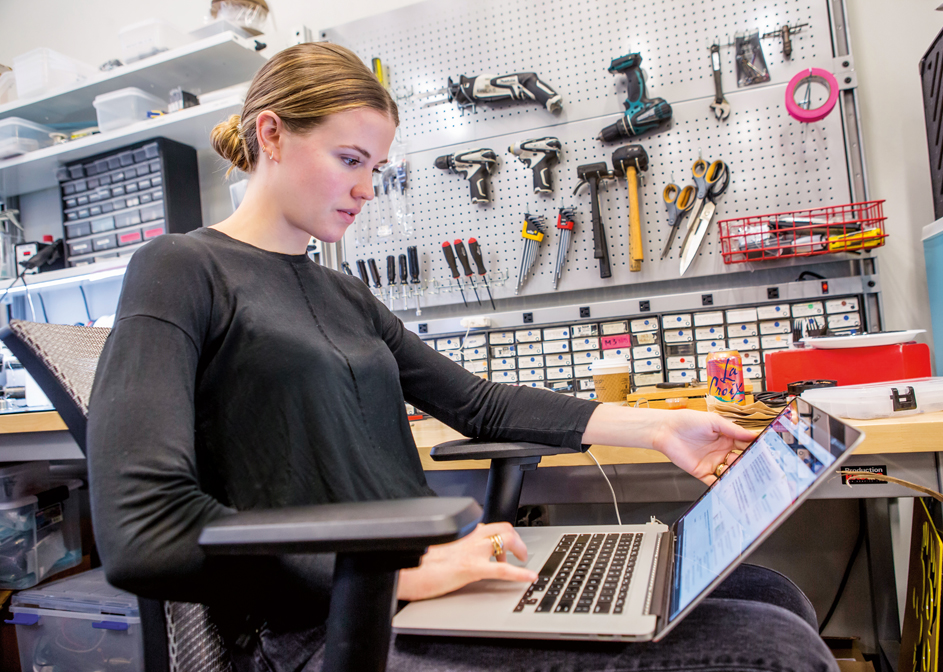 Master's Program
The graduate program in Mechanical Engineering and Applied Mechanics is an in-depth, hands-on approach to graduate study, centering on the research areas of biophysics, mechanics of materials, fluid mechanics, design, manufacturing, robotics, thermal sciences, and energy conversion.
Available to students who wish to purse a master's degree in the Mechanical Engineering and Applied Mechanics (MEAM) graduate group are four degree programs. Graduate programs at Penn are organized around Graduate Groups rather than traditional departmental divisions. The MEAM Graduate Group is a vibrant, multi-disciplinary group and consists of faculty from several departments in the School of Engineering and Applied Science, the Perelman School of Medicine, and the Wharton Business School. This structure provides an ideal environment for interdisciplinary research and an education tailored to meet the complex technological challenges of this millennium.
The research activities in MEAM allow the theses of our students to be co-advised by faculty drawn from diverse disciplines. After graduation, many of our students have assumed leadership roles in industry and academia.
MEAM's Commitment to Diversity, Equity, & Inclusion: The Penn Compact 2022 affirms Inclusion as a means toward the essential ends of higher education – equalizing opportunity, educating leaders for all sectors of society, and enriching the experience of all members of the University community. MEAM, as part of Penn Engineering, participates in and strongly supports initiatives that advance the University's efforts to achieve an educational and employment environment that is diverse in race, ethnicity, gender, sexual orientation, interests, abilities and perspectives. We strive to attract a diverse community of students and faculty, to provide an accessible, rigorous engineering education, and to improve our local and global communities through engineering. More information about Penn Engineering's resources and programs can be accessed through the Office of Diversity, Equity, and Inclusion.
To learn more about how the Department of Mechanical Engineering and Applied Mechanics supports the mission of diversity, equity, and inclusion, click HERE.
FAQ
Visit the Graduate Admissions website for additional FAQs.